Our critics' picks of this week's openings, plus your last chance to see and what to book now.
• Which cultural events are in your diary this week? Tell us in the comments below.
Opening this week:
Theatre
Enquirer
The Guardian's Deborah Orr is one of a team conducting the interviews with journalists for this timely site-specific verbatim piece about the media. Andrew O'Hagan co-edits a project directed and edited by Vicky Featherstone and John Tiffany. The Hub, Glasgow (0141-429 0022), 19 April to 13 May.
A History of Everything
The controversial Ghent-based company Ontroerend Goed returns to the UK with a show that offers a history of everything, from now back to the Big Bang. No small undertaking from a company that has delighted and challenged spectators with previous shows including the outrageousAudience. Drum, Plymouth (01752 267222), until 28 April.
Film
The Cabin in the Woods (dir. Drew Goddard)
A bunch of great-looking teens take a break in a remote woodland cabin. Creepy things ensue – with all sorts of tricks and twists.
Dance
Royal Ballet of Flanders: Artifact
A first London showing for William Forsythe's wonderfully deft, postmodern puzzle of a work. Sadler's Wells, London EC1 (0844 412 4300), 19-21 April.
Spring Loaded
The Place's annual showcase of new contemporary dance is a varied ambitious mix that opens with a dark double bill about women and love.The Place: Robin Howard Dance Theatre, London WC1 (020-7121 1100), 17 April to 23 June.
The Royal Ballet: La Fille Mal Gardée
Revival season for Ashton's perennially adorable farmyard comedy, with witty lovers, dancing chickens and the cutest of live ponies. Royal Opera House, London WC2 (020-7304 4000), 20 April to 16 May.
Classical
Jakob Lenz
ENO decamps to a smaller space for Sam Brown's production of Wolfgang Rihm's expressionist one-acter, with Andrew Shore in the title role of the schizophrenic poet. Hampstead theatre, London NW3 (020-7722 9301), 17-27 April.
The Yellow Wallpaper
Simon Holt's four years as BBCNOW's composer-in-association come to an end with the premiere of his scena for soprano and orchestra, based upon Charlotte Perkins Gilman's proto-feminist novella. St David's Hall, Cardiff (029 2087 8444), 20 April.
Jazz
Geoff Eales Isorhythm
The British pianist gets closer to Chick Corea's funky Return to Forever grooves with the help of fine saxist Ben Waghorn, bassist Fred Thelonious Baker and drums firebrand Asaf Sirkis in this new project featuring his own new pieces. 606 Club, London SW10 (020-7352 5953), 18 April, and touring.
Pop
Rufus Wainwright
The son of folk luminaries Loudon Wainwright III and Kate McGarrigle packs his romantic, witty, orchestrated sounds for two unusually intimate shows. Under the Bridge, London SW6 (020-7957 8261), 17 and 20 April.
Gaz Coombes
The former Supergrass frontman unveils his forthcoming solo album, Here Come the Bombs, which marks a shift towards electronics and darker lyrical themes to accompany the trademark good tunes. Tour begins at Koko, London NW1 (0844 499 9999), 20 April.
Visual art
Glasgow International Festival of Visul Art
Wolfgang Tillmans photographs, interactive art by Jeremy Deller,Richard Wright drawings, LA-based installationist Kelly Nipper at Tramway, a new film co-commissioned with Scottish Ballet by Rosalind Nashashibi and much more, at venues throughout Scotland's funkiest city. Various venues, 20 April to 7 May.
Last chance to see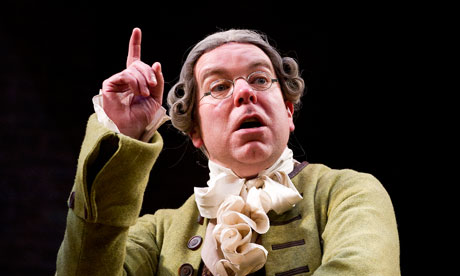 Theatre
She Stoops to Conquer
Katherine Kelly is a delight as Kate Hardcastle in Jamie Lloyd's wonderfully buoyant revival of Goldsmith's comic confection of multiple mistaken identities. Olivier, London SE1 (020-7452 3000), until 21 April.
Film
Once Upon a Time in Anatolia (dir. Nuri Bilge Ceylan)
This extraordinary drama depicts a long night of the soul for police officers, prosecutors and defendants as they search for a buried murder victim.
Classical
La Traviata
Welsh National Opera's tidy revival of David McVicar's exemplary production, with Joyce El-Khoury as Violetta, and Simon Philippo in the pit for the final performances. Grand Theatre, Swansea (01792 475715), 20 April.
Jazz
Tineke Postma
A gifted young Dutch saxophonist with big-name connections (the Grammy winner Esperanza Spalding and American drum star Terri Lyne Carrington have appeared on her albums), Postma's sound evokes thoughts of Wayne Shorter, Lee Konitz and Jan Garbarek. Her compositions are good, too. Pizza Express Jazz Club, London W1 (0845 6027 017), 16-17 April.
Pop
Steps
The reformed manufactured popsters party on with a colourful, covers-packed show that's part-karaoke, part-giant hen night. 02 Arena, London SE10 (0844 8560202), 19-20 April, then touring until 27 April.
Visual art
David Hall: 1001 TV Sets (End Piece), 1972-2012
Watch 1,001 cathode-ray tube TV sets, of all ages and conditions and tuned to different stations, finally give up the ghost when the London analogue signal is switched off on 18 April, in video pioneer David Hall's seminal work. Ambika P3, London NW1, until 22 April.
Book now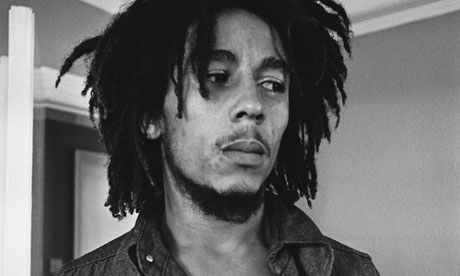 Theatre
Torch Song Trilogy
Douglas Hodge, who triumphed in La Cage aux Folles at this address and in the West End, directs another Harvey Fierstein classic. Dating from 1982, this landmark gay play tells the story of a drag queen, Arnold, looking for love and acceptance in a hostile world. Menier Chocolate Factory, London SE1 (020-7378 1713), 30 May to 12 August.
Crow
Ted Hughes's poem of ruffled feathers and dark dreams is transposed to the stage by the new British company Handspring UK, sister company to the South African puppet maestros behind War Horse. With choreography from Lost Dog's Ben Duke, this Greenwich and Docklands festival production could be one of the summer's must-sees. Borough Hall at Greenwich Dance, London SE10 (020-8858 7755), 21 June to 7 July.
Up to Nature
This three-day festival situated in a field and forest includes UK premieres and commissions from a number of artists including Nic Green, Tom Marshman, Alex Bradley, FrenchMottershead and others.Woodchester Park, Gloucestershire (0117-917 2300), 29 June to 1 July.
Film
Marley (dir. Kevin Macdonald)
A documentary about the life and times of Bob Marley. He was a musical legend and national icon, but also a flawed and vulnerable human being.
Dance
Matthew Bourne Early Works
Long before Bourne became internationally famous as a reinventor of ballet classics, he was choreographing some of the sharpest little vignettes of dance around. This triple bill mixes witty parody and romantic homage in revivals of Spitfire, Town and Country and The Infernal Galop. Theatre Royal, Bath (01225 448844), 9-12 May. Then touring.
Classical
Jubilation: The Music of George Benjamin
Two days exploring the achievement of the 52-year-old British composer, built around concerts by the London Sinfonietta and the Philharmonia, in which Benjamin himself conducts his own works alongside music by Ligeti. Southbank Centre, London SE1 (0844 875 0073), 12-13 May.
Jazz
Cheltenham Jazz festival
Guest director Jamie Cullum curates an all-star international jazz lineup, including former Miles Davis producer/bassist Marcus Miller, guitarist Bill Frisell, cutting-edge US pianist Vijay Iyer with radical saxophonist Steve Lehman, a showcase for new musicians from Norway and much more.Montpellier Gardens, Cheltenham (0844 880 8094), 2-7 May.
Pop
Queen and Adam Lambert
After the cancellation of the Sonisphere festival, the remnants of the late supergroup announce their own dates to unveil American Idol's Lambert in the Freddie Mercury role. The show must go on, we suppose.Hammersmith Apollo, London (0844 8 444748), 11-12 July.
Visual art
Mika Rottenberg and James Gillray
Performance-based video meets scabrous, hand-coloured etchings in this strange meeting between the Georgian political cartoon and Rottenberg, whose art is grounded in excess, politics and hair oil. Did I say hair oil? Nottingham Contemporary, 5 May to 1 July.